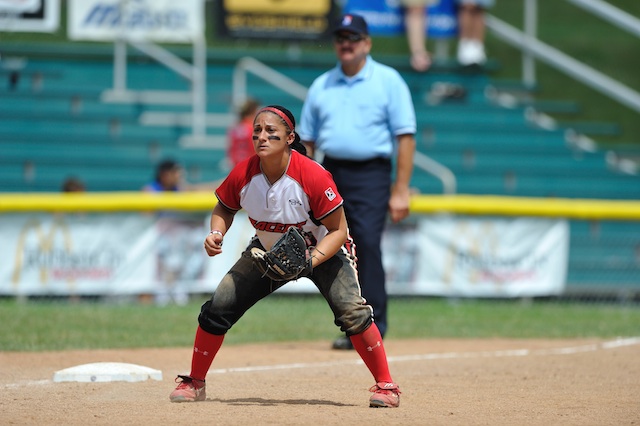 Written By Lauren Vandenbroek
Akron, OH –May 11, 2012 – The Akron Racers are pleased to announce their 2012 Group Programs and Packages.
Group rates start at $7 per person for VIP seating and $6 for stadium/terrace seating with a minimum of 25 people per group.
Picnic packages are available for the 2012 season and include one hamburger or hot dog, baked beans, cole slaw or potato salad or pasta salad, chips and a canned beverage. Ticket prices for picnic packages (including food) start with Terrace seating is $13 per person, stadium seating is $14 per person and VIP seating is $15 per person with a minimum of 25 people per package.
Diamond Team Package
For $60, the Diamond team package includes a Pre-game Parade of Champions where players and coaches will "Complete the Diamond" and your youth team or league will be introduced as they take the field. Two players will be selected to throw out the first pitch and 12 players will participate as bat kids, switching out every two innings. Players will be randomly selected to participate in in-game activities such as Dance for your Dinner and Musical Chairs and your team will be escorted on the field for a team photograph with the Akron Racers following that night's ballgame.
This program is for youth groups that have 50 or more players involved. Tickets for players dressed in uniform cost $6 and all tickets must be purchased three days prior to the selected game to receive group discount. All tickets and additional tickets purchased on game day will regular price.
Field of Dreams
Groups of 10 to 16 girls will pair up with a Racers' player or visiting team player during the team introduction and National Anthem before each home game. Registration for Field of Dreams is $30 per group. Larger groups may want to reserve both sides for a total of $60.
Opening night is scheduled for Thursday, June 7 at 7:05 when the Akron Racers will face off against the Carolina Diamonds at Firestone Stadium.
For more information about the Akron Racers, or for questions regarding programs or packages, visit www.akronracers.org or call 330-376-8188.
About the Akron Racers: The Akron Racers, headquartered in Akron, OH, are the oldest existing team in the National Pro Fastpitch (NPF) league. The Racers competed in the Women's Pro Softball League (WPSL) for two seasons in 1999 and 2000 and in the NPF since 2004. Historic Firestone Stadium is home to the Racers and numerous amateur events at all levels of play. The Racers kick-off their 11th season of play in 2012. www.akronracers.org
About National Pro Fastpitch: National Pro Fastpitch is headquartered in Nashville, TN. The league, created to give elite female fastpitch players the opportunity to pursue a professional career in their chosen sport, has operated since 1997 under the names of Women's Pro Fastpitch (WPF) and Women's Pro Softball League (WPSL). NPF is the Official Development Partner of Major League Baseball in the category of women's fastpitch softball since 2002. www.profastpitch.com
--- RACERS ---