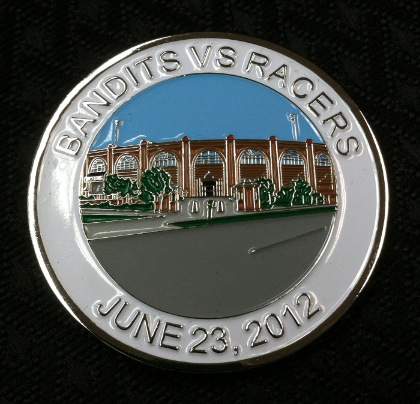 AKRON, Ohio. – June 21, 2012 - The Akron Racers are pleased to announce the game day giveaways that will be handed out at this Saturday's (June 23) game against the Chicago Bandits to commemorate the 40th Anniversary of Title IX.
The first 500 fans to enter the stadium will receive a one-of-a-kind Title IX 40th Anniversary Medallion (pictured) commemorating this special anniversary.
There will also be 500 red wooden roses distributed to the ladies, both young and old, sponsored by the Akron and Summit County Convention & Visitors Bureau.