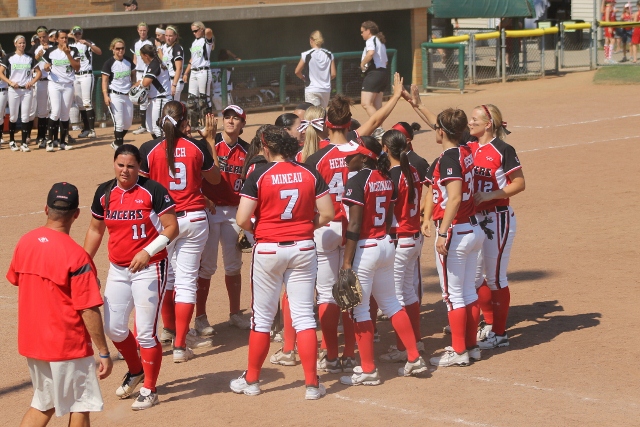 After suffering a sweep at the hands of the Carolina Diamonds, the Akron Racers look to rebound against the Chicago Bandits this weekend.
The first game of the series kicks of Thursday, July 5 at 8:35 ET. Friday and Saturday's games are at 8:35 ET as well, and Sunday will be played at 6:35 ET.
Games can be viewed LIVE through
www.profastpitch.com
by clicking here:
http://profastpitch.com/schedule/streamB/
LIVE, up to the second scoring can be found through Poinstreak at
http://npf.bbstats.pointstreak.com/scoreboard.html?leagueid=159&seasonid=12573&date=07/05/2012
Fans are also encouraged to interact with Racers and Bandits staff using twitter and by following
@NPFBandits
and
@AkronRacers
.